Where to Find the Best Training for Affiliate Marketing
It seems that everyone would love to make money on the internet but finding the right method can be difficult if you don't know where to look. One program that has gained considerable attention over the last decade is affiliate marketing. For many who want to succeed, they seek out the best training for affiliate marketing available.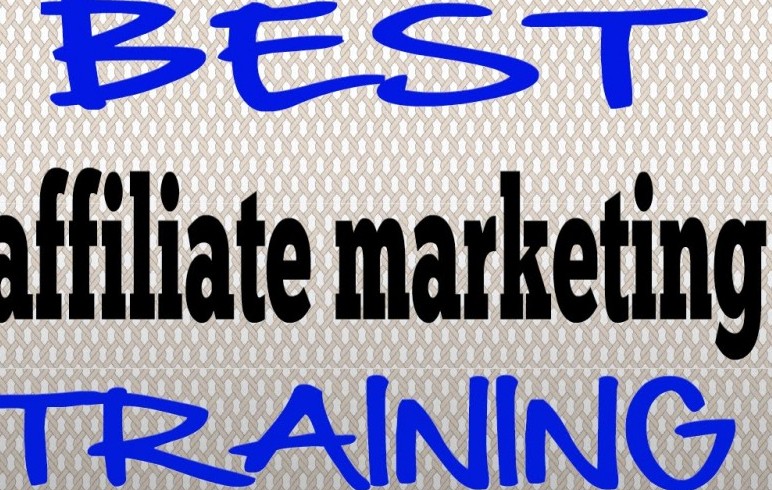 But before you begin, it is vital to understand what affiliate marketing is about and what to look for in training programs that really help you find success online.
What is Affiliate Marketing?
Affiliate marketing is arguably the most popular method people use to sell items on the internet. Unlike traditional selling where you purchase or create products and put them on your website, you instead sell other people's products and earn a percentage of the sale.
An affiliate marketer will get a special link to place on their site, blog, or send through the email or similar system. When the link is clicked by a visitor or recipient, it sends them to the product or landing page to make the sale. If the sale is successful, a percentage of the payment will be sent back to you as identified through the link.
In essence, you are a salesperson who makes money off a commission for each sale. The percentage you earn may vary from product to product, but there are strong advantages in being an affiliate marketer.
Sell Items from Established Stores: This means that you do not have to build up a strong reputation with your customer base, they know that the item comes from a well-established retail store or business.
No Hassle: You do not have to purchase and store products in advance or even handle the transaction. Nor do you have to package or ship the products. All you do is place the link and when someone clicks it and purchases the product, you get a commission for the sale.
Endless Variety: There are a myriad of products that you can sell through affiliate marketing. This means that you can choose which products are best for you and market them how you like for maximum sales results. Clickbank and Amazon are great places to start looking for affiliate products to promote.
However, despite all the advantages, it takes more than just placing links and hoping for sales to become successful. You need the right training to get the most out of what affiliate marketing has to offer. The trick is to find the right type of training program.
What You Need to Know
Understanding the best training for affiliate marketers means sorting through dozens of appealing offers to find the one that works best for your needs. Here are a few tips in finding the right type of training that will have you set up and running quickly.
Wide Range of Products: You should look over the type of program that offers a myriad of products that best suit your needs. Remember, successful affiliate marketers are not looking to sell products, you are looking for products that sell. This means that what the program offers should include high-demand products that provide a substantial profit margin.
Trends come and go, but good affiliate marketing programs are designed to carry or have access to different products to meet different needs. This is a good starting point for anyone who wants to succeed with affiliate marketing.
Step-by-Step Instruction: You'll want to know exactly the steps necessary to get your products in front of potential customers. After all, it takes considerably more than just posting links on your site. You'll need to use effective methods to bring them to your online business and click on the links to make the purchase. This is where a step-by-step approach can help you in selling products from your affiliate marketing efforts.
Substantial Support: Even the best training does not mean you are fully prepared for how to succeed in affiliate marketing. This is where the support system comes in to answer questions, provide guidance, and offer the right advice at the right time. When you look at those who have succeeded with affiliate marketing, having the proper guidance during the first few months was crucial to much of their success. This is why you need this in a proper training program that can help you succeed.
Low Cost: Of course, what you pay for the training program should be just a fraction of what you'll make from the lessons it teaches. However, you should beware of programs that build costs over the services that they provide, asking you to pay more and more to get at the systems which help you create a successful business.
Instead, you should choose training programs that have low costs or simple, one-time fees that do not add up over the courses that are presented. At the very least, you should know what you'll be paying for when you start the training.
By following this guideline, you can eliminate most, if not all the less-than-helpful affiliate marketing training programs that are intended to go after your wallet while not providing you much in the way of helpful information. The good news is that there is one training program that has stood the test of time, helping many thousands of people understand and build a profitable online business through affiliate marketing without having to spend a great deal of money.
Why You Should Choose Wealthyaffiliate.com
Of all the affiliate marketing training programs out there, wealthyaffiliate.com offers what you need and so much more. It has managed to become the best because they provide an excellent overview of what affiliate marketing is about and provide you the tools, products, and support needed to succeed. Where many other training programs fall short in terms of support, wealthy affiliate has everything you need to start and grow a successful business.
So, if you are looking to start your own business and affiliate marketing is going to be a strong part of your efforts, then look no further than wealthy affiliate for the answers. They have the best training for affiliate marketers at the right price to help you succeed. They even offer a started membership for free.
Please follow and like us: