The internet is a wide open space that is filled with innumerable people from all over the world. Practically, with the help of the internet, you can get hold of anything that you want. But in the global market of the web, the majority of times you are not aware of the person you are communicating with or the company you are dealing with.
As such you have to make sure that you are paying attention and shielding yourself against the various scams and frauds that take place in the internet world. The situation is similar to when you are in a crowded place and the pickpockets always hunt for the prey that are not paying attention and are not careful with their belongings.
Control your emotional side to avoid the web scams and frauds
Hitting the human emotions is perhaps the key to most of the online scams that take place. Often we feel worried about strangers who send you emails and ask for help or any kind of aiding. If you don't know the person who sent the email it is advisable that you avoid these kinds of emails.  Do you know unsolicited emails are considered as the most common means by scammers to interfere in your life and especially acquire bank details? Avoiding emails from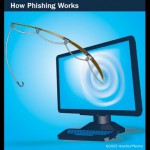 unknown contacts answers the question of how to recognize internet scams.
Don't get trapped with unrealistic deals and offers online
It has generally been found that internet scammers often try to entice people with unrealistic deals and promises. For instance, if you found an email that offers you a lottery of $1000 out of nowhere, it is too good to be true. If you think about it for a moment, you can understand that this is absolute nonsense and you should definitely alert your friends and warn them if they get similar kind of offers, right?
Check out the entire credentials of business websites as well
Money is no doubt an attractive offer but you should make sure that you don't fall prey to this scam. Are you interested in a job or offer on the internet? What should be done? You must thoroughly check the credentials of the website or offer. There must be clear information on the contacts and it is even better if you get in touch with the service provider directly and investigate if there are any complaints.