Name: At Home Income Package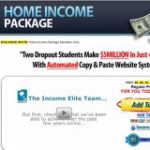 Overall Ranking: 20/100
Price: $97
Owners: Ethan Anderson
Introduction
At Home Income Package (AHIP) is basically a program developed to teach people how to make impressive money through the internet. The website shows testimonials of people who have earned up to 300 dollars in just a day, driving traffic to companies. The company claims that it has thousands of companies which have signed up, giving an opportunity to people to earn great commission through affiliate marketing. However, in order to earn a commission, those affiliates have to complete a purchase for you to be offered the commission.
Pros
• Unfortunately, the only good about this program is the money-back guarantee, where users can get a full refund within 60 days if not satisfied after signing up.  This is the only reason it got a 20/100 ranking.
Cons
• According to most online reviews from users who have tried the program, it has many more red flags than it has advantages. Many say that it has false promises and high-pressure sales tactics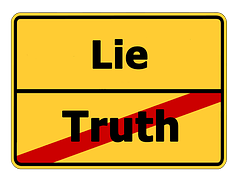 • Before going ahead to sign up, the website does not offer sufficient information of what one is to do. They just show impressive figures of what one is expected to earn.
• The support system is wanting. Many have complained about getting no support at all, and those who get replies get it after a long period time.
• Offers non-clickable security seals, which are essentially worthless.
Who is it for?
AHIP is focused on helping people who want to earn good money from the comfort of their homes. But after paying the sign up fees, the only people who seem to reap the rewards are the owners and not you.
Tools and overview
The website has gone to a great extent of including well-known company logos in their pages to instill confidence to clients, although all their promises about magic earnings are completely false. There is no credible information about how exactly one should earn the money and what to do before one goes ahead to sign up. One gets discouraged after finishing the sign up process and time to earn comes.
Support
The support system of AHIP is very poor, according to people who have already used the system. You cannot contact or get replies from the owner directly, regardless of whether you want to learn more about the system or know how to get your earnings.
Price
When signing up, you are required to pay a total of $97 dollars. This amount can be retrieved if you are not happy with the system. However, very few people can attest to this.
Verdict
Just like many other online work-at-home programs, At Home Income Package is a scam looking to take advantage of unsuspecting people. They claim you can earn up to 300 dollars a day, but none can attest to this. They have testimonials and company logos for confidence, but many say that this is just a tactic to lure people to their program.
Looking for a 100% legitimate home business opportunity that is FREE to join?  Wealthy Affiliate Review
Please follow and like us: