It seems that practically everyone these days wants to know how to start your own online business. The answer is that while everyone's business will be unique to themselves, there are some basic things you will need to do to get started. Here are a few tips that will help you get organized and help lift your online business off the ground. It's very important to do these steps in the order they are presented and work on your business every day.
There is a reason why they are listed in the order they are.

Research

While many articles that discuss starting up your own online business will talk about following your passion, it's really about seizing opportunity. As any successful business owner will tell you, the secret to success is not selling a product, but finding a product that sells. Do your research and find out what needs you can fulfill and that will provide you with a business idea that has traction. It is ideal if you can find a product that you are passionate about such as a current hobby or interest. This provides extra incentive and motivation that will allow you to have fun when marketing your product.

Set Goals

Once you have settled on what your online business will sell, the next step is setting your goals. Be sure to write down both long term and short-term goals that provide a path towards success. Your long-term goals are where you want to be in six months, a year, two years, and so forth. Your short-term goals are the daily steps you take to reach your long-term goals. Make sure you write down your goals as that increases your chance of success.
This is a very important step. You must know where you are going in order to get there. You don't get in your car and start driving without a destination in mind. The same holds true with starting a business, you must know what you want to accomplish and work every day to reach your goals. This is why goal setting is vital to the success of your business campaign.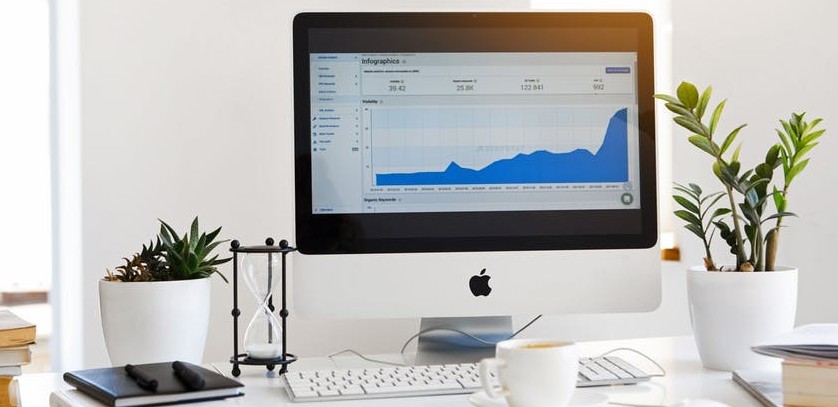 Do the Basics

This means that you should build a proper website that is designed to pull in potential customers. You will need to learn about Search Engine Optimization (SEO), content marketing, incorporate social media platforms like Facebook, Twitter, and Instagram, and learn about video so you can use that as part of your marketing efforts. Keep in mind that establishing a good website is only the beginning. You will need to learn more every day if you want to become successful. There are many companies on the internet that provide a platform for building a website. One of the best companies in this arena that truly has an exceptional reputation is Wealthy Affiliate. You can build a website for free with a multitude of resources at your ready. You can read an extensive review on Wealthy Affiliate here.

Little Steps Every Day

If the journey of a thousand miles begins with a single step, so too does your journey into becoming a successful online business owner. By focusing on what you can do every day, it will help you keep the progress of your business in the proper perspective. This means that you can have bad days and still succeed because you can make up for any loss the next day. Remember, little steps can lead you a long way and keep your focus on the goals you have set. Sometimes it is easy to get discouraged and feel overwhelmed with starting a new business this is why you set your goals and do a little bit every day. If you can start to see progress it is a huge motivating factor. Simply doing something constructive towards your goals every day is a huge pyschological boost and will start to add up quickly.

Never Quit

Finally, the most important advice in how to start your own online business is that you should view failure not as an ending, but as an opportunity to renew your efforts at growing your business. Failure is all part of starting a business and does not mean you quit far too many people start a business and at the first sign of a roadblock they quit. Persistence is the most important attribute to becoming successful, so do not let failure stop you. Instead, learn from what failure teaches you and start again. Many highly successful business owners have failed numerous times, so keep driving on until you find success. Failure simply means you found a way that does not work and you are that much closer to finding a way that does work and leads to success.

Starting up your own business is not hard, it's making sure that you stick to it long enough to succeed that is the difficult part. However,If you get off to a good start, that will greatly improve your chances of success. Good luck to anyone that is brave enough and persistent enough to start your own business. Many a millionaire simply took a leap of faith and jumped in. Remember the meaning of insanity "Doing the same thing over and over again and Expecting different results." It all starts with an idea followed by action.