Product Name: Affilorama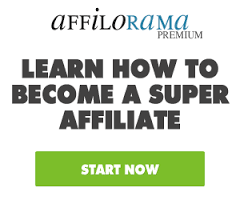 Overall Ranking: 80/100
Price: Free but has other pricing models
Owners: Mark Ling and his partner Simon Slade
INTRODUCTION
Everyone wants to learn how to make money online without leaving the comfort of their homes. This is a legit site that teaches its members all they need to know about search engine optimization and affiliate marketing. It is simplified to cater to the needs of new members who have no prior experience of making money online and still sharpen the skills of veteran affiliate marketers.
PROS/CONS
Software applications and educational material that is easy to understand
Membership to a large network of affiliate marketers
Free registration for basic information
Premium package has a convenient 3 year payment plan
Well respected and experienced owners
If you are new to affiliate marketing the many options could confuse you
Additional features of the program are quite expensive
WHO IS IT FOR
There is a lot of training material available so even people who register without any experience in affiliate marketing will be able to catch the drift within a short time. This makes the program open to anyone with an interest in making extra income online. This program will help beginners, intermediate and experienced affiliate marketers because there are various levels of training. Members do not require prior knowledge of website hosting, building, content management or marketing to be successful.
TRAINING/TOOLS OVERVIEW
Intensive training is offered on the website geared towards introducing new members and sharing experiences with experienced members. Every topic of affiliate marketing from the fundamentals of website set-up to the more complex promotional techniques is covered. All the training material available on the Affiliorama website is given by seasoned affiliate marketer who is trusted in the industry.
SUPPORT
There are customer support staffs available to listen to the queries of members or interested parties but there is no way of accessing the program owner or his partner.
PRICE
For free registration, members have access to basic training guides and videos but there is an option of membership upgrading if there is need for advanced training. Premium membership costs $97 which is billed on a month to month basis. There is also cost associated to various packages of up sells within the program. This may not feel genuine for new members who would find the free membership to be a lure to enter into a program that eventually requires payment.
FINAL OPINION/VERDICT
Quality training offered makes the program a good investment, but the price can be a bit high for beginners. There are also varying options of payments and a member may end up paying for what they do not need. I recommend this other program for its authenticity as expressed by different people who have been successfully earning from it. Users however can sign up for both to compare the features available for each.
Please follow and like us: