Product Name:  The Postcard Leveraging System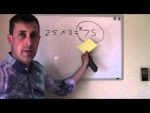 Overall ranking:  10/100
Price:  Send in 3 money orders or cashier checks for $25, $50, or $100.
Levels that cost the following:
Level 1 = $  75.00
Level 2 = $150.00
Level 3 = $300.00
Owner's Name:    Mike Wasnich
PLS
P.O. Box 622
Auburn, IN 46706
E-mail Address: successfreedomteam@gmail.com
Introduction to Postcard Leveraging System
The Postcard Leveraging System is a mail order program that claims that a person has the ability to make $36,000 in 90 days.
Postcard Leveraging System is featured as an offline private mail order club. Since this is a private business, there is no brick and mortar office that is available.  By referring other members the buyer is able to receive royalty checks on a weekly, monthly, or yearly basis.
There are three different levels of commitment that a consumer can select from. These include:  Level 1 that costs $75.00, Level 2 at $150.00, and Level 3 is $300.00. By selecting one of these levels you are provided leads that have the ability to generate extra income by mailing a pre-printed postcard in the mail.
What is Postcard Leveraging System Affiliate?
The Postcard Leveraging System is a program that features the ability to make a small investment that has the ability to be turned into a large amount of residual income.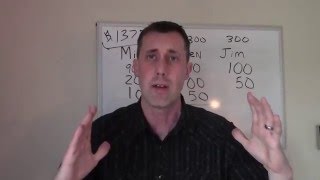 Pros of Using Postcard Leveraging Program
Paid weekly, monthly, or yearly
Receive personnel referrals of $25.00, $50.00, or $100.00
Receive 100% matching bonuses
Receive roll up commission
Has the ability to inherit members that their primary contact drops out of the program
$1,000 monthly bonus, if you keep 100 members on the book each month that send in their membership dues each month
Cons
 The website features a multitude of videos but there is no dedicated training video that shows how do use the software
E-mail support is a Gmail account that can be deleted easily
The buyer has to pay for their own postage to mail out the post cards
Website is not professional completed
Through the use of videos it seems the presenter is trying to brainwash the consumer into believing his programs is guaranteed to work
Who is this program for?
The Postcard Leveraging System is for anyone who willing to invest money into a business that will provide referral leads that will allow them to mail out postcards. This initial investment has the ability to generate a large amount of money each time someone signs up for the program and uses your name as a referral.
Training and tools available
The following features are available to members based on their purchase of the program:
Pre-printed address labels
Pre-printed post cards
E-mail Support
Phone Support
Support
The program offers phone support and an e-mail address:
Email: successfreedomteam@gmail.com
Phone: 260-908-4928
Price
Send in 3 money orders or cashier checks for $25, $50, or $100.
Three separate costs of the program commitment include the following prices:
Level 1 = $  75.00
Level 2 = $150.00
Level 3 = $300.00
Final Verdict
Postcard Leveraging System is a complete video based presentation.  The first video introduces the presenter of who identifies himself as "Mike" and immediately shows you a table that is filled with cashier's check that total approximately $36,000.
"Mike" goes on to reassure the viewer that he is a real person and what they are seeing is honest and legit.  From the background you can see that this video is not filmed in a professional business environment.
With video one "Mike" gives a math lesson on a whiteboard on how easy it is to ensure that the money that you invest is easily received back with interest.  He goes into in-depth detail of how an investor can receive royalties.
The second video features "Mike" shows how he is able to make off of this program and also how other members generate cash each time he receives payments.
With video three it reemphasizes how many new members "Mike" is receiving in the mail each day.  He shows the amounts of the money order or cashier's check and how the member that referred these new members is able to receive in royalties fees.
The fourth video congratulates the viewer on their commitment of having watched all of the videos and is serious about changing their life.  He discusses five different ways that shows how the program can be a success.  He explains that he does not have a dedicated office because it is a private business that is not featured online.  All tracking is completed by an excel spreadsheet.
I made it a point to watch each one of these videos three times.  You may ask why, because each time I played a video I felt that the presenter was trying to brainwash me with glossed over numbers that showed how I was going to make a ton of money.  Even from the tone of his voice I found myself being projected in a hypnotic state of mind.  I felt compelled to send this man my hard earned money.
There are many red flags about this website and the presenter that gives me great concern. They include the following:
Website not professional completed
Presenter uses videos for the entire program to communicate details
Support is with a Gmail account and phone number
Payments are sent though a PO Box.
No testimonials of happy satisfied customers
Uses excel spreadsheet to track membership
All of the above is an indication that "Mike" is a professional scam artist.  I tend to question why he wants the checks made out to Amy Wasnich, and I asked myself who is she exactly and what role does she play in this company?  If this is truly a legitimate business then why not make the checks out to the business name?
The Postcard Leveraging System is one that I cannot recommend as being a business I would invest money into.  There are so many indications that the presenter is a scam artist.  I feel so strongly about my recommendation I would not even waste the time to do in-depth research and check him out with the Better Business Bureau.  I feel this company should be avoided at all costs.
If you are looking for a 100% Legit Home Business than please read this review on Wealthy Affiliate.
Please follow and like us: