There is no secret when it comes to making money, it only depends on how much money you want to make and how it will be used. The good news is that the internet is filled with different ways of making some cash, but the best way to make money fast will depend on how much you need and whether this is a short-term or long-term strategy.
In other words, the best way will depend on your needs. So, you will have to determine how much cash you need, the time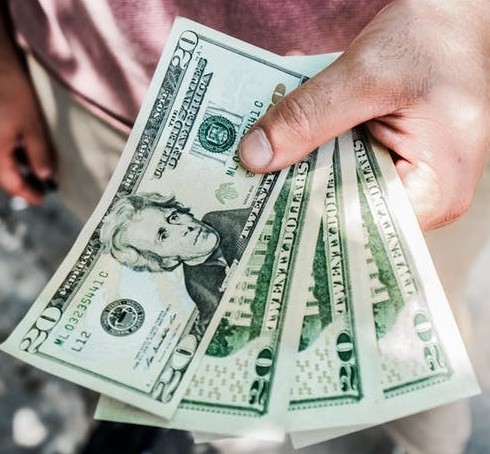 frame to raise it, and other factors that affect the speed in which you can acquire the money, such as the risk that is involved.
What follows are two basic methods of raising money. There is quick cash for short-term needs and big cash for longer-term situations. Each method has several different ways of raising funds, so you should do the research and find the one that works best for you.
Quick Cash
If you need to raise money in a matter of days up to a couple of weeks, then here are a few ways you can achieve your goal. Each has its advantages and disadvantages, so bear that in mind when you choose the one that seems to work best for your needs.
Paid Web Surfing: With a simple add-on to your browser from Qmee.com, you can search Google, Yahoo, or Bing and make extra money. While the money you earn is relatively small, you can cash out whenever you want. So, if you just want to make a few extra bucks each day, the add-on from Qmee.com is the way to go.
Sell Your Stuff: If you need money now, then selling items on Craigslist or putting them up for auction on eBay is a simple, proven method for making money. This is the perfect way to raise quick cash that you can start receiving in just a few days. The only downside is that this system works until you run out of things to auction or sell. However, there are those who make a living buying cheap items at flea markets and garage sales and selling them online for bigger profits.
Online Surveys: If you are looking at raising a little money quickly, online surveys are free, easy to complete, and can nab you some extra cash. However, the amount you earn will be determined in part by your demographic group, so bear that in mind when you are filling out surveys. It is generally best to join as many companies as possible and fill out surveys quickly.
No-Risk Matched Betting: This will not work in the US at the time, but if you live in a country that allows for online betting. You use free bets offered by the gambling sites and match them at the betting exchange, betting on both sides of the outcome. This means that you are going to win something which puts some money in your pocket. The more betting sites you use, the faster you will raise the cash as long as you have free bets to work with.
Big Cash
This is when you need to make big money in a short-time, up to several thousand dollars. Of course, it generally takes longer, such as 30 days to three months or so, but you can raise that kind of capital if you want without using traditional loans. The best way to make money fast using this method is to have something specific and relatable as the goal in raising the cash. That way, you can get others involved.
Start an Online Business: Building a website and starting up an online business is a tried and true method of raising money, but it is an investment. As with any business venture, there is risk involved. However, if you are offering a hot product that sells itself, then the ability to make money is much easier. You can also use proven products through affiliate marketing to help get your website off the ground. An excellent resource for affiliate marketing and training is Wealthy Affiliate and you can join for free..
The good news is that there are plenty of ways to monetize your site, but there are no guarantees. So, you may make a considerable amount in the first few months, but usually it does take longer to really pull in the big money assuming your products are in high-demand.
Crowdfunding: Probably the most straightforward method of raising fast cash to start up a business or address a particular situation. You can use GoFundMe.com to raise money for personal use while sites like Kickstarter are more suited towards starting up a business or getting a product to market. Either way, you can raise the capital in 30 days, although you will need to promote heavily to succeed.
Online Trading: If there is one trend that has exploded over the past few years, it is online trading. Sometimes called "day trading" this is a proven way to raise capital quickly though buying and selling on the margins of various stocks and commodities. You can start with as little as $100 or less, although it's generally better to have around $200. Depending on your skill, knowledge, and luck, you can quickly build up the amount. However, there is considerable risk involved, so beware.
Become an Author: Publishing your own books is easier than ever thanks to Amazon Kindle. At the Kindle site, you can publish your own eBook and advertise to a global market. You'll earn up to 70% of the price for every book you sell. The good news is that you can write an unlimited number of books and learn how to properly market them to maximize sales. It's possible to raise a considerable amount in a relatively short time with little marketing investment.
Arguably the best way to make money fast will depend on what you want and how much you are willing to work. There is no guarantee that you will raise the money you want with any of the methods that are listed, so the best way to make money fast will depend on your interest, commitment, and willingness to learn and adjust your approach.
Please follow and like us: