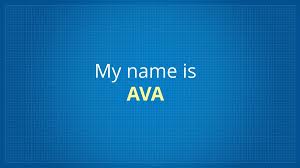 With more businesses competing against each other on a daily basis, finding an edge on the competition can be quite daunting. One of the issues that many business owners face, especially those starting out is having enough time to build their customer base while running their company. One possible answer is the AVA Phone Sales Robot, an automated system that sells while you take care of the other aspects of your business.
But what is the AVA Phone Sales Robot and more importantly, does it really work?
What is AVA?
Put simply, AVA is a telemarketing robot. An automated system that calls, texts, and closes the sale. This is not a robot caller which has been around for a few decades that simply makes the calls and delivers a message. AVA is a fully automated system that uses AI to reach and sell to consumers and other business owners depending on the model of the company.
AVA is the full process from initial contact to collecting the money from the sale. It is an AI or artificial intelligence program that can respond to those it contacts to provide the right information. There is little doubt that AVA represents a new frontier in telemarketing.
Basically, AVA is like a salesperson who works for your company. The difference is that AVA can work 24/7, does not get paid once you purchase the system, and does not take off from work. It is designed so that you have more free time while AVA does the selling.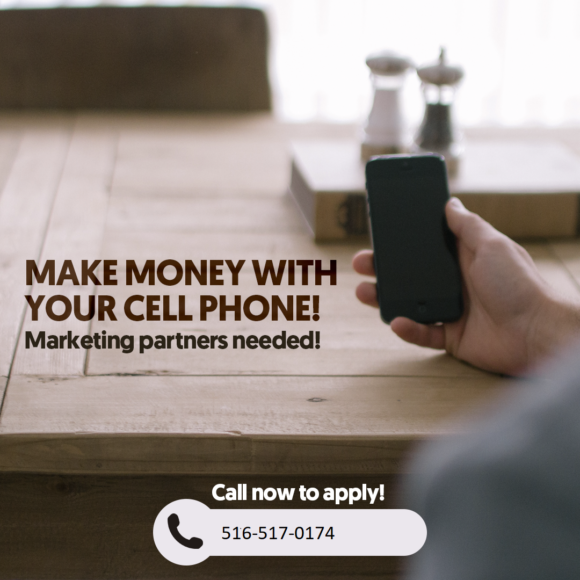 How It Works
Once you have AVA installed, the process itself is fairly straightforward. It begins when someone calls a phone number showing that they have interest in the products or services your company offers. AVA answers the call and sends out texts to those who have demonstrated interest in the offer you have made.
What makes AVA unique is that the system can answer questions from customers and ask for them to make the order just like a live salesperson. AVA is an interactive program that is designed not only to inform, but to make the sale. Once the sale is made, the money is sent to your account. And since AVA does not take a sales commission, you keep all the money that has been earned.
There is a small out of pocket cost and you do need to purchase a license to use AVA. The overall cost is $150, plus a penny or two to cover the cost of each text that is sent. However, when compared to the amount of money needed to hire a live salesperson, the money you have to pay is rather small.
Pros
For starters, AVA is not your typical autoresponder. It is a texting, two-way communicating autoresponder that can actually converse with those on the line, answer their questions, and prompt them to purchase the product or service. In addition, there are other advantages of this robot as well.
Reaches Out: Arguably the most powerful aspect of AVA is that the text the robot sends out get responses from interested consumers. 94% of the texts that are sent out are read inside of 3 minutes, that means your business can get a quick response from those who are interested in what you have to offer.
No Training: When you think of the time, effort, and money spent on hiring a salesperson who needs to be trained first before they can get up to speed. And even the best sales personnel can make mistakes, provide wrong information, or simply fail to make the sale because they leave out information that might have closed the deal. AVA only requires being programmed with the information needed to successfully interact and sell for your company.
More Efficient than Email: While email marketing is still a potent part of building up a customer base, AVA provides a system that is even more efficient. This is because AVA can do it all from sending out the texts to receiving the call to making the sale. By streamlining the process, AVA provides a more efficient means of turning an interested consumer into a customer.
Earn Extra Money: You can earn $100 by recommending AVA to other business owners who can use the service of this automated robot. This is a good way to make additional money, especially for those you know who could use the help of AVA.
Cons
Of course, anything made by humans is not going to be perfect and AVA, despite some powerful attributes is no different.
Impersonal: Admittedly, the idea of having a phone sales robot and not a human being doing all the sales work for your business may seem a bit daunting at first. There is something impersonal about a robot and not a live person interacting with potential customers. However, this is mitigated somewhat by the fact that AVA is quite interactive and only works with those who have shown a genuine interest.
Not for All Businesses: Although AVA can be programmed to handle a wide range of industries, it's not for everybody. This is because there are certain types of businesses whose most effective sales model does not follow the format of AVA. You will need to go over your sales first to see if AVA is a good fit for your business.
Verdict
Although there is the hesitation of having a robot handle sales calls, AVA is not your ordinary phone robot. The pleasing voice, quick response, and the fact that AVA operates 24/7 means that you have a robot that can help build your customer base every day of the week. AVA provides a cost-efficient answer in building up your sales team without having to hire and train someone to fill the position.
Plus, AVA can be quite effective in answering questions and helping consumers who are interested in your products or services to become customers. It is true that AVA is an autoresponder, but an autoresponder that can interact with those who are interested in your products or services.
Add to this the fact that the collection is made at the same time and you have an affordable, cost-effective sales robot that may be the best addition to your company.
Please follow and like us: