One of the legitimate fears that so many people have in starting up an internet business is being suckered by one of the many making money online scams that are out there. For those who are just starting out, being able to tell the difference between an online scam and a legitimate offer may seem difficult. The good news is that there are a few methods you can use to ensure the offer you take is real and works.
Research
The most important thing you can do is the research to separate legitimate companies from illegitimate ones. This all starts by looking at the offers which interest you and going through the history of the company that offers them. The company should have a proven track record which you can verify through customer reviews and independent organizations like the Better Business Bureau (BBB).
The less information you can find on a company, the more you should consider choosing another offer if you want to save your money. Research is the key to not being burnt.  Search for reviews on the company on google, bing and yahoo.com.
Compounding Fees
Some scams are small, taking a single fee for information that is out-of-date or does not provide much in the way of making good money. While losing a little money may be irksome, it sure beats losing a lot of money with scams that take more and more from your pocket.
Usually it starts with a small fee which gives you an idea of the program, but not much to work with. Then comes the larger fees to purchase more of the program and pretty soon you've invested a few hundred dollars, if not more. Be careful of building fees as you might find yourself losing far more money than you could ever make.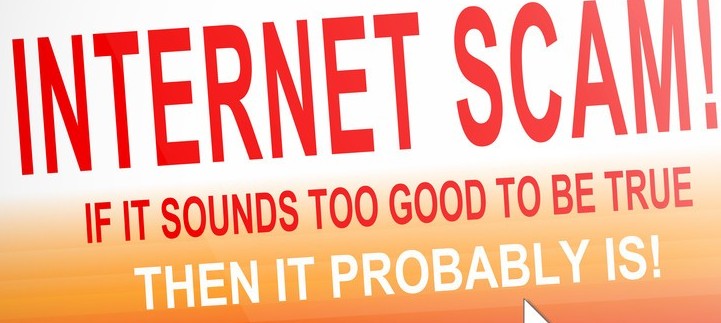 Be Wary of Contracts
Not many online scams have contracts, but if they do you should in most cases avoid them. A contract may be obvious and straightforward or more hidden, like a monthly service fee. In any case, you should fully research all contracts, including their parameters, hidden costs, and length before making the decision to get into one.
Start Small
A good way to avoid online scams is to start your making money efforts with small, yet profitable and proven ventures such as affiliate marketing. Beginning with legitimate companies like Amazon for example, you can become an affiliate marketer which does not cost you a dime and work your way up from there. An excellent reource for affiliate marketing training is a company called Wealthy Affiliate.  You can join for free and get access to an abundance of training on affiliate marketing and website building.  Full review on the company here.
If It's Too Good to Be True, It Probably Is
While it's quite common for marketers to hype up the programs they sell to the public, be wary of offers or opportunities that sound too good to be true. The heart of making money online scams are the offers which promise seemingly far more than any other while not requiring you to do much apart from paying the fees.
Keep in mind that even the best opportunities still require you to work hard to achieve them. So, be sure that you research all opportunities before you put your hard-earned money into any one of them.
Please follow and like us: