You've spent time, effort, and perhaps a considerable amount of money creating your website. You are now open for business, so all that remains is getting customers to come to your door. However, understanding how to get traffic to your website may be the most difficult challenge of them all. This is because marketing is not an exact science, especially on the internet.
The good news is that there are proven methods that bring interested consumers to your site. The challenge is finding the right method or combination of methods that builds up your customer base. What follows are some of the many ways you can get traffic to your website.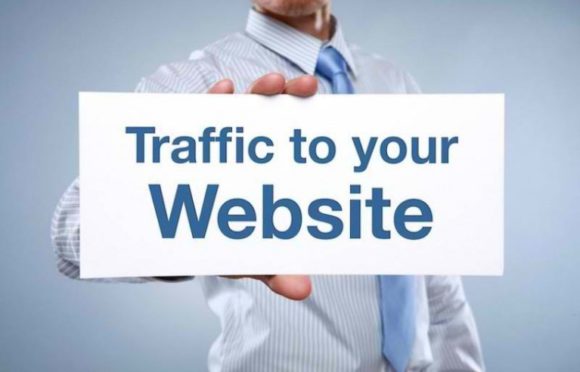 Going Social
The social media channels you create to interact with your customer base are also a perfect means of reaching out to ###marker1###consumers. In addition, different social media sites  offer different forms of promoting what you do. Facebook is a good, all-around site while Twitter is great for sending out short messages and links. Instagram is the current hot social site thanks to its emphasis on images.
You'll want to experiment with different social media sites, but do not stretch yourself too thin. Try to keep it at five sites or fewer for maximum impact.
Long-Tail Keywords
If there is one trend that is hotter than others in pulling traffic to your site, it is the incorporation of long-tail keywords. This is especially true if you have your high commercial keywords of intent covered. Since long-tail keywords are used for the majority of web searches, particularly when voice commands are used instead of text, you'll want to incorporate them for your SEO or paid search efforts.
Buying Advertising
This will cost you a little money, but the results are often well worth it depending on which means you use to bring in consumers. A paid search or display and social media advertising puts your business, products, or services in front of the right people. If you have the money, you can experiment with which strategy is most effective.
Remember to start small and build your way up. There is no use in doling out a lot of money over an advertising strategy that backfires. So, create a budget, target keywords that fit your business if you are using paid searches, and reap the benefits once you find the right combination.
On-Page Search Engine Optimization (SEO)
You may think that traditional SEO is old-fashioned, but it still is quite important if you want your site to be ranked highly on search result pages. Look over your site to ensure that you have properly used SEO, such as in creating new, internal links to related content, making the most out of image alt text, and including meta descriptions.
A little organization on each page to ensure that it is properly infused with SEO can go a long way towards bringing people to your site. Plus, it doesn't take long to do and it's quite cost-effective to boot.
Make Your Website Fast & Responsive
Your website should be fast to download on any device. This means minimizing the large files, such as images and especially video that take up a significant amount of space. The faster the download speed, the more likely visitors are to stay at your website. Plus, Google will punish the search rankings of websites that have a slow download speed.
A responsive web design means that it can be seen on screens of all sizes, ranging from smartphones up to desktop monitors. With more people surfing the web on their mobile devices, having a responsive web design is a must.
Post Interesting Content on a Regular Basis
Another way to build up traffic is by posting interesting articles and information to your site on a regular basis. Whether it is once, twice, three times, five times a week or more, the regular posting of content helps build the habit of visitors checking out your website when new content is expected.
Create Referral Links
Instead of asking for a back link to your site from others, post content that demands to be linked. This means that people will be asking to re-post your content which helps spread awareness of your website. Don't be afraid to let others re-post your articles on their site as long as they are reputable and allow for a back link.
Make Internal Links
You can create a series of related articles and put in links to each one or simply link to any related content on your site. This helps you keep visitors who read similar material to stay on your site. This is on of the most effective means of building a customer base by having visitors go through the many articles and information that you have posted.
Don't Forget Email Marketing
It may seem that email marketing is "so 2005", but the truth is that this form of marketing is still one of the most effective in building up a customer base. This is because effective email marketing is personal, to-the-point, and provides information exclusive to those who sign up. If you post your regularly, say once a month, without being too intrusive, you'll create a customer base that is truly interested in the products or services that you have to offer.
Multiple Methods
It's no secret that the best method of building web traffic is using multiple means of drawing people to your site. You'll want to start with one method and then build off of that to find additional means of pulling in new customers. It will not be easy as you must employ a trial-and-error way of finding out which combination of traffic-building methods work for your site, but it will be well worth it.
In the end, you will need to be persistent in your marketing efforts if you want to understand how to get traffic on your website. The more you experiment, the more you will learn, the more you will know what draws people to your site, so you can become successful.
An excellent resource for in depth training on getting traffic to your website can be found here.
Please follow and like us: