Running a successful online business takes more than building a website and hoping people will visit. You will need to understand the art of online marketing and how it can work for you. Of course, how to learn online marketing will take some research, study, and creating effective plans that will help you bring in more visitors who are likely to purchase the products or services that you offer.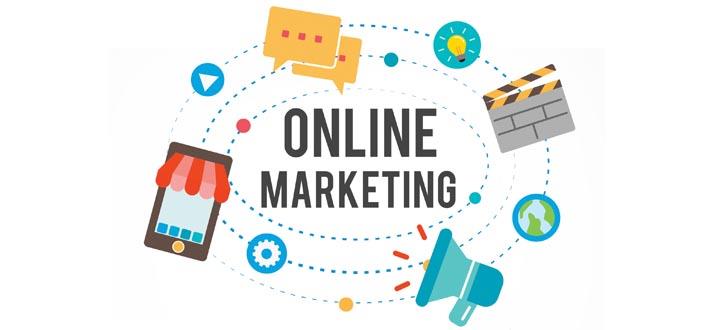 Learning the Basics
It all begins by learning the basic concepts of online marketing, which differs considerably from traditional marketing efforts. You should learn and understand the following;
Search Engine Optimization (SEO)
Online Marketing Analysis & Strategy
Google Analytics
How to Create Data Reports
The good news is that you do not need a marketing degree to run a successful online business, but the more you know about the basics, the better you will do.
Set Your Parameters
In other words, you will need to find the sites that will help you in your quest to become a successful online marketer. This means that you will need to do the following;
Find Online Marketplaces: eBay, Amazon, and Craigslist are good places to start
Social Media: Facebook, Instagram, Twitter, and LinkedIn are a must
Take Internet Marketing Classes or Courses
You do not have to become an expert, but you should become familiar with how online marketing works before you start in marketing your website. At the very least, you should become familiar enough to know whether you are succeeding or not based on what you have learned.
Determine Your Market
You are now ready to set out and make your fortune on the internet. The next step is figuring out just where the best opportunities are found and how you can take advantage of them. After all, how to learn online marketing is just the first step in the process.
Find Your Market: Do the research and see what potential can be found
Research Competition: Learn about those who are doing the best in your field
Discover Target Customer: Who is most likely to buy from you?
Basically, this is choosing your niche, finding out how the competition works, and identifying the ideal customer that will buy from you. From there, it's only a question of whether you are succeeding or not.
How to Analyze Marketing Efforts
Now that you know what to do, the next step is knowing whether you are succeeding or not. This means learning how to analyze your marketing efforts using the right tools which is where Google Analytics and similar software come into play.
You should stay within your budget since it's not just about the profits, but how you keep your expenses in line. Each strategy should be tested, initiated, and the results researched to see if it is cost effective.
In the end, how to learn online marketing will depend on your dedication and persistence which will lead you to success. Understand that there will be roadblocks along the way and unexpected events that might delay your timetable. However, if you learn from your mistakes and make the right adjustments, you will maximize your chances of running a successful online business.
One of my favorite places to start your online marketing efforts is Wealthy Affiliate.  Click Here to read a thorough review.
Please follow and like us: