Of the many multi-level marketing (MLM) companies to spring up in recent years, one of the more interesting is Let's Multiply. The rise of Let's Multiply which began in 2016 to where it is today has convinced many that their formula for success must be worth the effort. However, does Let's Multiply really live up to the hype?
What is Let's Multiply?
The company offers affiliate memberships and works on what is called a seven-tier matrix cycler. For those who join the company, you must purchase three $10 positions to activate wave 1, for a total of $30 to get started. The different types of wave sizes range from 3 x 2 up to 3 x 8 which are divided into different levels. Your $10 also buys you advertising space which is the product that makes Let's Multiply legit.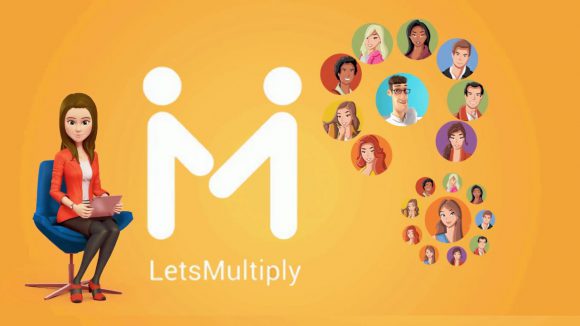 When you send your $10 to your upline, you receive ad credits to display your ads to highly targeted MLM and Biz opp leads! Your text ad gets displayed 100 times for every $1, so your cost per ad impression is $0.01. Your ad is only displayed when REAL PEOPLE visit a page, no robots. You are buying ad space from the website, and since affiliates earn a 100% sales commission, they are allowed to keep the entire payment they receive from you, the ad buyer.
How It Works
So, let's say you activate into the first wave with a $10 start, you earn commissions either directly or indirectly when affiliates purchase their own $10 positions on your level. You will also earn $10 for every person they recruit. You will then use your $10 commissions, which is pure profit, to purchase into the 2nd wave of the matrix which allows you to earn $25 for every person you recruit, $25 for every person they recruit and another $25 for every person they recruit. So you can start to see how quickly this can accumulate with just bringing in a couple of personal recruits and advancing through the waves. The seven wave levels cost the following per position that is filled.
-#1: $10 – 3×2
-#2: $25 – 3×3
-#3: $50 – 3×4
-#4: $100 – 3×5
-#5: $250 – 3×6
-#6: $500 – 3×7
-#7: $1000 – 3×8
So, the grand total over time will cost you $1935 to unlock all the levels should you choose to do so. This is not mandatory as you can stay on wave one, the only drawback is you only earn $10 per referral and your referrals will pass you buy if they advance to wave 2.
The beauty of advancing through the waves is you are paying this with the money you have earned from each prevoius wave. So in actually you are only paying $30 out-of-pocket to join Let's Multiply. Your goal is to fill up each level and strive to recruit more people into the system. That's pretty much the system that Let's Multiply uses to help people reach their financial goals. It's simple, straightforward, and relies exclusively on your ability to bring others into your level and work your way up over time.
Verdict
Because there is not the distraction of selling products and instead recruiting affiliates, Let's Multiply is a solid way to make money if you have good people's skills and can work daily to fill up each position. The work is easy, as all you do is share your affiliate link everywhere you can think of. The marketing possibilities are endless. It does take some effort as nothing is gained by joining and expecting it to work on its own. There is no way to earn a substantial income without first doing some work and putting forth some effort.
Let's Multiply is highly recommended for those who can focus their efforts on pursuing affiliates that can help them build up their income stream. The good news is that this system has worked for those willing to apply their efforts and be persistent in reaching their goals for success.
To see exactly how the program works and how you can get started earning money today Click Here to watch a short video. You can also view a video from a real person who made six figures using this system in less than a year.
Please follow and like us: