Product Name: Wealth Partners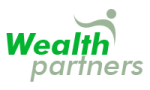 Overall ranking: 95/100
Price: $695.00 per year
Owner's Name: Wealth Partners Publishing Inc.
1136 S Delano Ct W
Suite B201
Chicago IL 60605
E-Mail: info@wealth-partners.org
Toll Free: 800-570-1457
Direct: 312-854-2522
Introduction to Wealth Partners
Wealth Partners was founded in 2009 with a single title about earning money through self-publishing. They have helped many individuals realize their dreams of being an author. They publish books of all genres. Through their WP Publishing Authors Program, they've introduced a trusted and respected alternative to pure self-publishing that offers authors the production capabilities of "traditional" publishing and access to meaningful distribution channels.
Pros of Using Wealth Partners
• Working with WP Publishing, authors retain 100% of their book rights and 85-100% of sales
• By using this product, the user is able to see what key words are being searched on popular websites such as Google, YouTube, and Amazon. From this information they can then be able to use the retrieval information for their own business marketing plan
• Your book will be registered with Amazon.com, BarnesandNoble.com, Booksamillion.com and with leading book distributors Baker & Taylor, Ingram, Partners, and Follett Library Resources
• Your book will be listed and available for purchase on the WP Publishing Marketplace for order online direct through website
• Facebook and Twitter accounts established for your book
• Order form, one page promotional sheet, and press release created for your book.
• Detailed sales and marketing plans and support and guidance from the WP Publishing Team
• Cost includes intensive production features that include: Editing, ISBN, Barcode, LCCN, and Copyright Registration, Graphic Design (Interior and Cover)
• Annual fee includes enhanced marketing features that include: Promotional fliers, press releases, reviews, poster, bookmarks, and post cards
• Low cost that offers an annual fee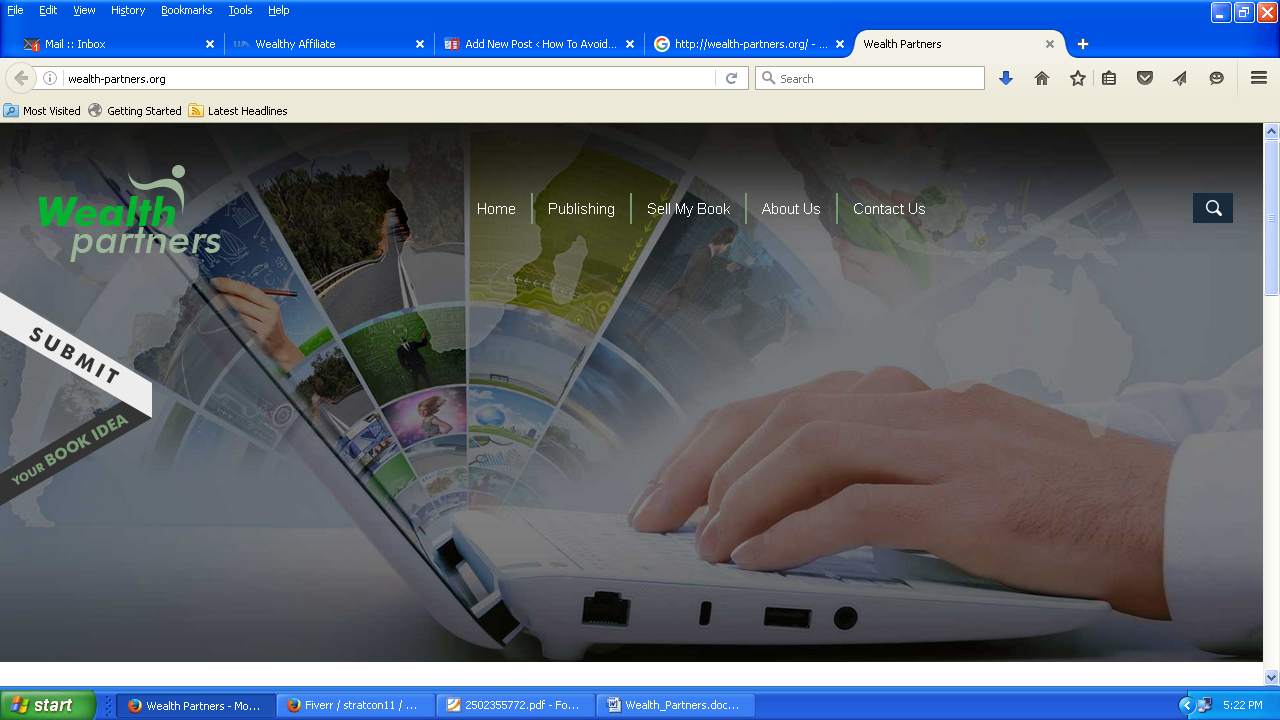 Cons
• There are no testimonies of past unsatisfied clients
Who is this program for?
Wealth Partners is for anyone who is serious about publishing their book who does not want to deal with the behind the scenes production and marketing of their product. With the low cost annual fee the buyer will receive enhanced marketing and production costs included in the fixed price.
Training and tools available
Wealth Partners includes both an extensive offering of promotional and marketing services that includes the following:
PROMOTIONAL
• Concept Review
• Writing Support
• Editing
• Storyboarding Support
• Illustrations
• Graphic Design (Interior and Cover)
• ISBN, Barcode, LCCN, and Copyright Registration Trademark Licensing (If Needed)
• Quality Printing
MARKETING
• Order Forms
• Promotional Fliers
• Social Media Community Support
• Press Releases
• Reviews
• Posters
• Bookmarks
• Postcards
• Video Trailers
• Websites
Support
The program offers a complete mailing address, e-mail, toll free number, with an additional direct phone number. The information is listed below:
Wealth Partners Publishing Inc.
1136 S Delano Ct W
Suite B201
Chicago IL 60605
E-Mail: info@wealth-partners.org
Toll Free: 800-570-1457
Direct: 312-854-2522
Price
• $695 per year
Final Verdict
Wealth Partners presents a low cost alternative to publishing a book. It features an annual fee that includes a very impressive marking and promotion package.
Upon visiting the company's website I was impressed with how the developer presented a very professional appearance to visitors. From this first page I was convinced that this company was serious in their product.
Also it was very enlightening to see that the company provided their full mailing address, phone numbers, and email listing. This indicates that they are easily reachable if a buyer should have a question that needs answered.
From my experience in working in the publishing industry I feel that the price they are charging and the services that they are offering are exceptional.
I could easily see myself contracting their services to publish any future book that I may write. I feel that they project a company that is committed to ensuring their customer is satisfied with their purchase.
If self publishing is not for you and you are looking for a 100% legit affiliate marketing opportunity check out this review – Wealthy Affiliate
Please follow and like us: