Product Name: Mobile Click Code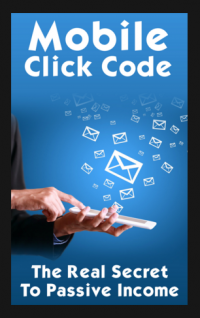 Overall Ranking: 65 out of 100
Price: $97
Owners: Cody Hawk
 
Introduction
Registered and founded by Cody Hawk. Mobile Click Code is a program that teaches you the fundamentals of building a passive income generating business online.
Pros
The entire course is done via video. You will not be going through pages upon pages of text. Cody takes the time to condense everything in an easy to follow practical way.
This course takes you through how to choose the right keywords for your business. How to conduct keyword research. Google knows and meets your target customer every day using keywords. Right keywords mean that your business can be found easily.
The course guides you on how to build an email list and opt-in pages that convert. Emails are the gateway to your customer's inbox. You learn how to collect emails using lead pages and how to grow your following.
Cody Hawk takes the time to explain what he knows about the art of writing sale copy.  Writing converting sales copy is what gets customers to open your emails.
You'll also receive a personal PDF of top 30 PPC marketing companies. These are the top 30 PPC marketing company's Cody uses in his own business.
Anyone can start at zero cost. The program provides options in this course for people with $0 budget to start making money right now with no additional capital.
Cons
For a video course, it is quite pricey
Cody Hawk should have spent more time making the capture page interactive
You have to pay $37 to become a member
Who is it for?
Mobile Click Code is designed mostly for newbies in making passive income online. Some customers claim it delivers.  There are those who are on the fence, and there are those who say that it is a scam.
Training Tools and Overview
When it comes to the training, a lot of credit must be given to Cody Hawk. Mobile Click Code offers step by step video modules for training, which highlight things such as:
How To Build Your Business From the Ground Floor
How To Start Earning A Passive Income Right Away
How to create a REAL relationship with your E-mail List
Support
The Mobile Click Code System does indeed offer full support. Cody Hawk has a website and hosts an interactive podcast with his customers. The site has very functional social network buttons. An active Facebook Page and a YouTube channel should dispel your fears that this is a scam
Price
The initial cost is a one-time payment of $97. However, the system offers a free package option in the course for people with $0 budget to start making money. Meaning that users pay $37 to become a member.
Final Opinion/Verdict
The Mobile Click Code System is a robust program. It offers ample training for users. It has a clear digital footprint backed by its creator Cody Hawk. It is a decent video course and system to use if you want to earn passive money online.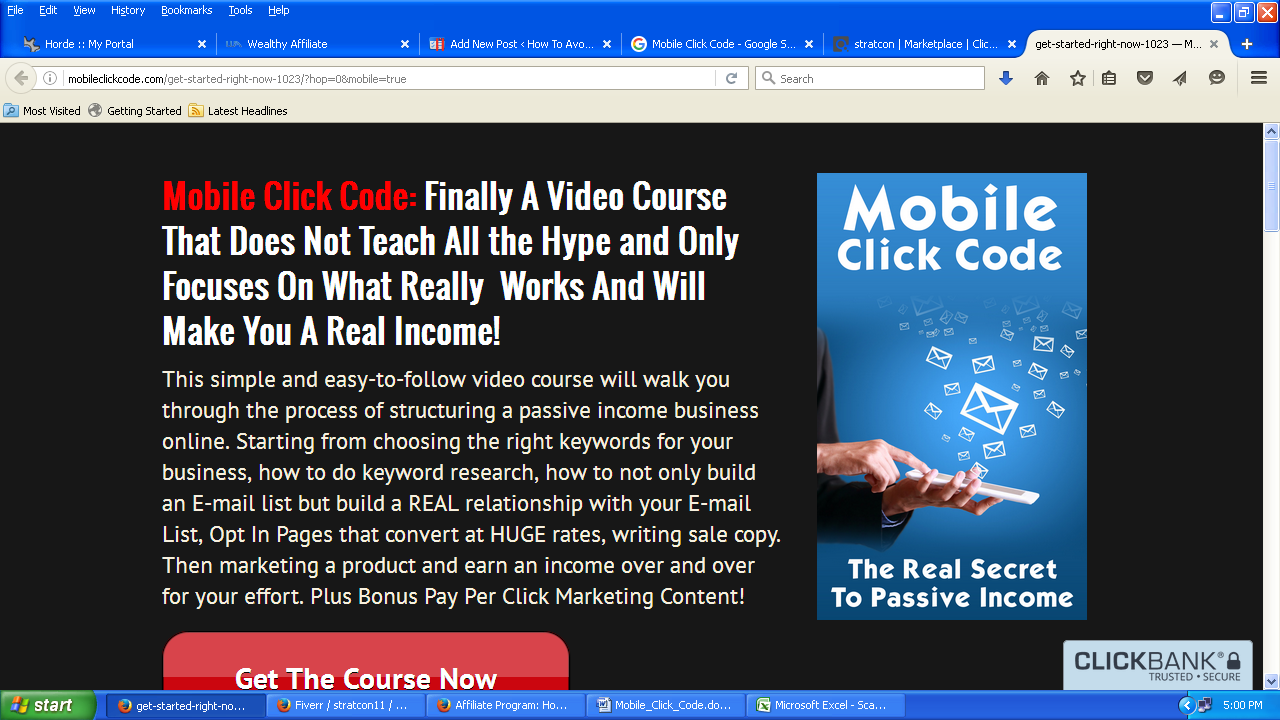 Please follow and like us: