As any successful business person will tell you, the secret to making money with products is to buy low and sell high. While simple in concept, millions of people struggle with making money on platforms such as eBay because they do not have easy access to low-cost goods that can then be sold for higher profits. For many who sell on eBay, once their personal collection runs out or when faced with having to purchase large amounts of products from wholesale companies, this ends their dream of earning a living by selling goods.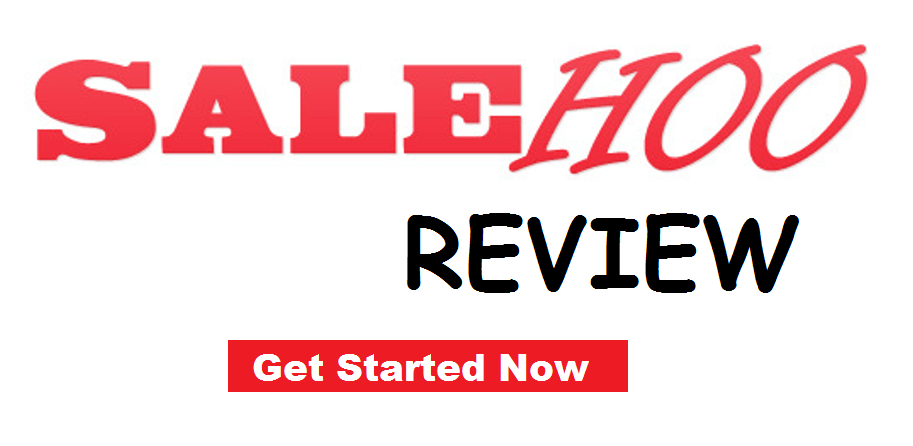 SaleHoo offers a way for those who want to buy low and sell high to purchase in-demand products at bargain-basement prices without having to fill their storage areas with goods. This compromise promises to help those on limited budgets to make a considerable amount of money easier and faster than ever before. But does SaleHoo really live up to its promise?
How SaleHoo Works
SaleHoo is not a traditional drop-shipper, but a directory of thousands of different wholesale stores, manufacturers, liquidators, and drop shippers. This means that you do not need to pre-purchase items or handle the shipping yourself.  While drop-shipping is common, one of the biggest issues is the time and expense. This is because many of the best wholesale companies are located in China, which means that shipping is slow, and the cost may be considerable.
SaleHoo does not buy products for our customers and ship to them, so we can't guarantee fast shipping time. Here is how SaleHoo works, our team at SaleHoo have spent thousands of hours researching high-quality, reliable suppliers in popular niches and collected all of their info in one place so you can easily find what you're looking for and contact them. With SaleHoo you'll be able to:
Find real dropshippers that will dropship to your country of choice
Find suppliers that offer real wholesale prices Find manufacturers without minimum orders
Find products that are trending online, and find suppliers for these products
Find suppliers that do not require a tax ID (if you're outside of US) and more…
As a SaleHoo customer you can find all these suppliers without wasting too much time. And our staff make sure that these suppliers meet the high standards of SaleHoo. If you don't have any ideas on what products to sell, SaleHoo can help you research product ideas as well as locate suppliers you can source them from.
Because SaleHoo includes suppliers from around the world, that means you can choose products that are located in your country, which means that shipping is far faster and cheaper compared to traditional wholesale companies. SaleHoo offers about 1.6 million different products for sale all for wholesale prices. You do pay a membership price, but that is fairly low. Plus, you receive access to tutorials that teach you about selling online along with forums that provide additional support and advice. Add to this a few market research tools, and you have the basics from SaleHoo which is designed to get your business to take off.
Advantages
There are numerous advantages that SaleHoo offers compared to using traditional wholesale companies. Because SaleHoo is really a directory of thousands of different companies, you can choose from a wide range of products and have them delivered quickly.
Low Membership Cost: At the time of this review, the annual membership is just $67 which is insanely low considering the normal costs of buying from wholesalers in bulk or even membership costs and wholesale stores. While there are additional expenses in terms of running your business, the low membership fee makes it easy for those on tight budgets to join.
Selection: Since SaleHoo is really a directory of over 8,000 different businesses, the selection of products is enormous thanks to the 1.6 million products available. This means that you can choose your niche, find the right drop shipper, and go into business while making substantial profits. Whether you choose to focus on a single line of products or a wide range of goods, SaleHoo offers the flexibility for you to choose what you want.
Admittedly, it's not the largest selection by any wholesaler or database, but it is quite large and offers plenty of variation in products for you to choose.
Reputable: Because the reputation of SaleHoo depends on the reliability of the businesses in its database, you can trust that the products you choose will be delivered on time. While no business is perfect, SaleHoo has taken the extra step of weeding out poor-performing companies, so that the ones you choose from have a record of reliability.
Customer Support: For many SaleHoo members, the interaction with customer support is good. They are adept at answering questions and working with you in terms of getting something important accomplished. However, they do not assist in terms of finding different suppliers outside their network.
Marketing Information: While the accompanying materials in terms of marketing along with the tools provided are not exactly voluminous, it does provide you with more than enough information to get started. Even if you have never sold products before, what SaleHoo provides offers a clear path towards understanding how the system works, what products to choose, and techniques to sell goods on the internet.
Disadvantages
Even the best companies come with a few issues which will be highlighted in this review. It's already established that SaleHoo is not the largest directory of its type, although the difference is really not that important.
SaleHoo provides you with the basics in terms of marketing, but they do not offer a course in how to sell items on the internet. For those who have never marketed on the web before, the support materials that come with SaleHoo are not enough to get going on your own. You will most likely need additional materials about how to sell on the internet if you want to increase your chances of success.
Verdict
While there are some limitations to the services SaleHoo offers, they are simply one of the best wholesale directories you can find. From locating the right wholesaler to choosing the best drop shipper, SaleHoo provides a complete system for you to earn substantial profits by selling goods. While you may need additional marketing materials if you have never sold items on the internet before, SaleHoo offers a fantastic service that will benefit you.
Arguably the best part about SaleHoo is that it overcomes the biggest issue of obtaining and shipping wholesale goods. Which is finding the products that work best for you and shipping them to customers quickly and inexpensively. SaleHoo is a great way to start your efforts at earning money online, thanks in large part to the profit margin for each sale. If you are looking for a fast, inexpensive way to build a second income on the internet, SaleHoo is one of the best. Click Here to get started with Salehoo.
Please follow and like us: